Whether it's an emergency breakdown or planned maintenance, Pump Supplies are the solution provider for temporary pumping equipment across the UK. Working closely with our customer base, our aim is to provide first class 24/7 support whether that is a breakdown/emergency support or pro-active planning for planned maintenance requirements.
We provide a number of different pumps and accessories available to hire for a variety of industries. This includes sewage pumps, explosion proof pumps and more. By providing our customers with wide range, we are the UK's number one provider of pumps and spare parts.
Our hire division was first formed in 1982 and has grown to be the largest fleet of electric submersible pumps containing the market leading Flygt range with all the latest high efficiency technology. Combined with all the pipework, monitoring & control equipment and accessories you'll need, this means Pump Supplies can be a truly one stop shop for all your temporary pumping requirements. No matter the duration of your hire, we can provide you with the correct equipment.
We understand that different industries require different pumping solutions. That is why we cover every aspect of pumping with our exclusive range. We can supply any type of pump you are looking for.
Our experience spans many industries and market sectors, including delivery of some of the largest over pumping schemes for the UK water companies, supporting the Environment Agency in clearing up devastating flood water experienced in recent years, and continued support of the mining, quarrying and tunnelling sectors to name but a few. Our latest project was with the Environment Agency in Somerset, which you can read about here.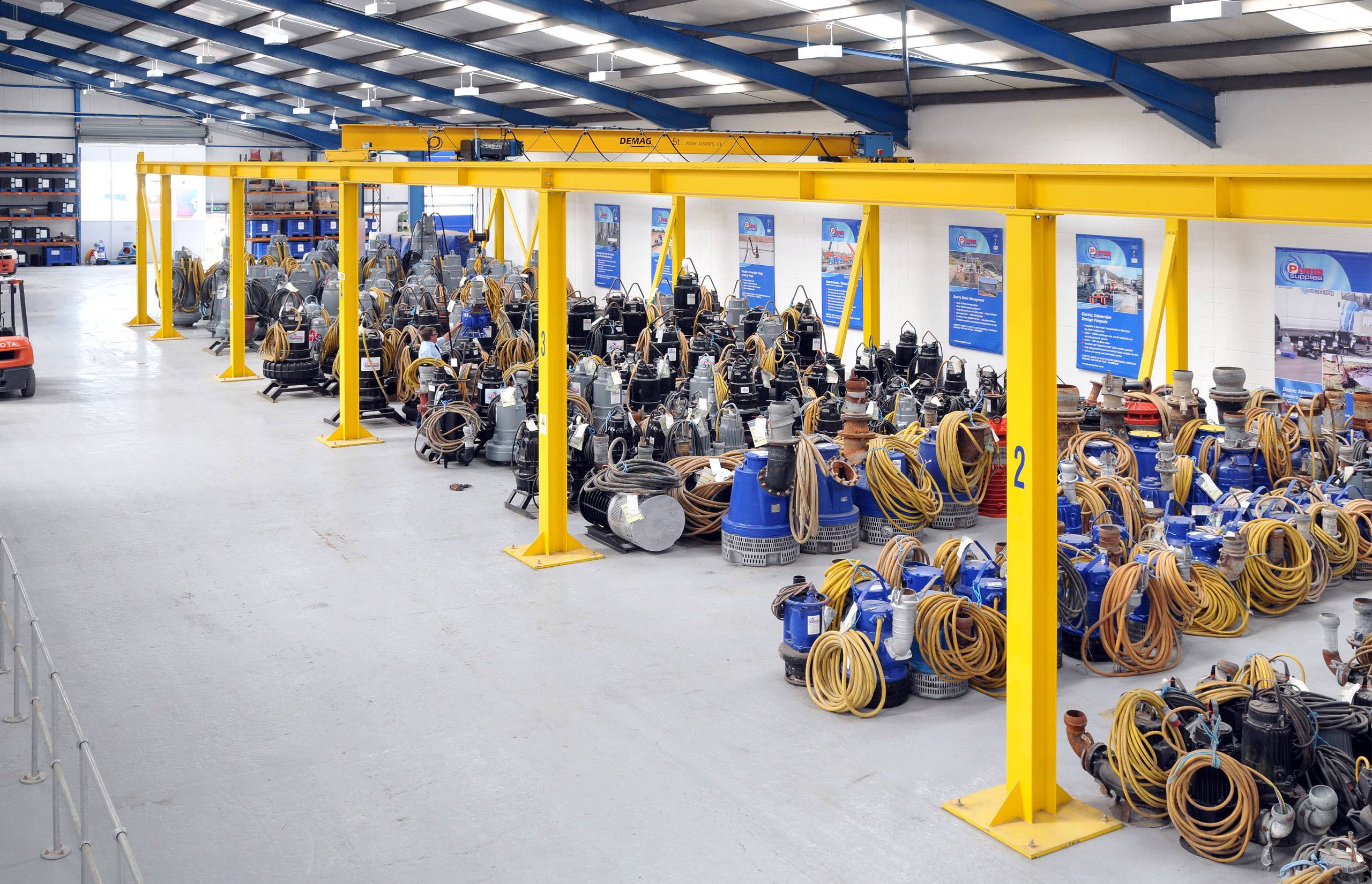 Nationwide Service & Maintenance Depots
Nationwide Service & Maintenance Depots
We have a wide range of technical and company information available to download including our Pump Hire Guide, containing information on the UK's largest electric submersible pump fleet based on the hugely popular Flygt range.
Also includes useful pipework and generator sizing charts and a wide range of pump performance data.
Contact Your Experts at Pump Supplies
Simply fill in the form below and we'll get back to you as soon as possible to discuss your requirements.